Ami Bar-Mashiah | Chairman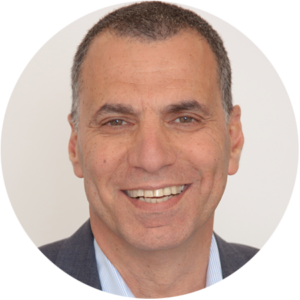 Mr. Bar-Mashiah provides overall direction for the company, leading business development for expansion of both borrower and investor sectors. Mr. Bar-Mashiah is a respected mortgage banker with over three decades of experience and a keen understanding of the New York region real estate market. Prior to establishing Bayport Funding, Mr. Bar-Mashiah was owner/president of Mortgage Enterprise, Ltd., a New York State Licensed Mortgage Banker. Mortgage Enterprise, which was sold in 2009, originated more than $2.5 billion in residential mortgages. Mr. Bar-Mashiah has served on various mortgage advisory boards, including Citicorp, Chemical Bank and GreenPoint Mortgage.
In addition to his mortgage banking activity, Mr. Bar-Mashiah applied his residential real estate expertise to the management of an investment fund he founded to provide short-term acquisition financing for real estate professionals seeking to renovate properties in the New York metropolitan area.
Mr. Bar-Mashiah received a Bachelor of Arts in Economics from the City University of New York, Queens College.
Mira Bar-Mashiah | Principal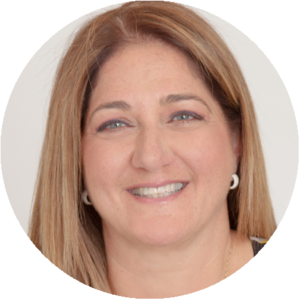 Mira Bar-Mashiah brings a wealth of experience to Bayport Funding's executive team. Ms. Bar-Mashiah was a principal of Mortgage Enterprise Ltd., a New York State Licensed Mortgage Banker, where she was responsible for establishing pools of mortgages for sale in the secondary market to mortgage conduits and investment firms, negotiating the terms of each transaction and supervising deliveries. In addition, Ms. Bar-Mashiah oversaw operations and regulatory compliance and was the firm's underwriting manager for FHA and conventional mortgages.
Ms. Bar-Mashiah received a Bachelor of Arts in Economics from the City University of New York, Queens College.
Jane Gol | Principal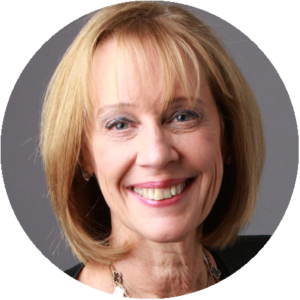 Ms. Gol has extensive experience in real estate investment and development across a variety of asset types including residential, commercial and retail. She is instrumental in negotiating and strategically structuring each acquisition, and oversees all new developments. She plays an integral role in the company's investment decisions and development processes. During the course of each project, Ms. Gol's expertise enables her to engage and lead a team of professional partners to deliver an outstanding product. With her strong knowledge of the New York real estate market and sharp eye for detail, she also governs design and marketing for CV's new projects. Her passion for strategic real estate development and growth in New York City is ever present. Ms. Gol is proud to have served as a Commissioner on the New York City Planning Commission under Mayor Michael Bloomberg. She is also a former member of the IDBNY Bank Board of Directors and a proud member of WX, an invitation-only, executive women in real estate group. Ms. Gol is a graduate of Cornell University.
Read "A Conversation with (Bayport Funding Principal) Jane Gol" in The New York Times
Amir Chaluts | Principal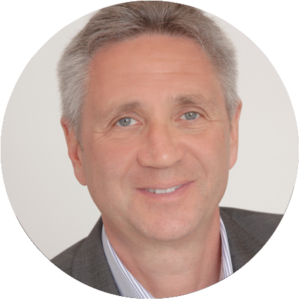 Mr. Chaluts has vast experience in ground-up construction, gut renovation and new development of rental and condominium housing. A true visionary, he recognized the growth potential of investments in New York's Lower East Side and Murray Hill neighborhoods in the early 1990s and in turn helped reshape and reimagine these ever-evolving, sought after neighborhoods. Mr. Chaluts excels at recognizing and improving underperforming properties in emerging and established neighborhoods, transforming them into properties of maximum value. His role in the company is to expertly identify, acquire and finance new projects. Mr. Chaluts is unparalleled in his ability to structure deal terms and consummate innovative transactions. He currently leads Continental Ventures newest condominium and retail developments in Manhattan, as well as international developments including the expansive Toronto waterfront mixed-use development.
Marcia Kaufman | Chief Executive Officer (CEO)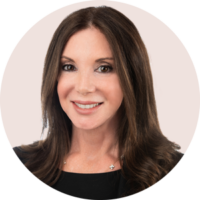 Marcia Kaufman joins Bayport with over three decades of experience in the mortgage banking and real estate industry, with expertise in identifying real estate opportunities, valuation, development, management, and exit strategy for assets. Ms. Kaufman owned her own real estate investment and brokerage firm in addition to serving in senior leadership positions at American Home Mortgage Ventures, Preferred Empire Mortgage Company and Arbor National Mortgage. Most recently she was securing bridge financing for real estate investors for fix and flip opportunities and for the purchase of rental properties for eventual stabilization.
Bruce Lawner | COO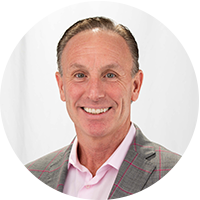 Bruce Lawner joins Bayport with over 30+ years of Mortgage Banking Experience. Bruce's Career began in the Industry as a Mortgage Loan Originator and climbed the corporate ladder learning all aspects of the business. He worked for over 15 years at Franklin First Financial, LTD as an EVP for both Retail and Wholesale platforms running day to day operations. He was an instrumental Founding Executive of First Rehab Lending LLC in 2014 and has been in the Private Institutional Lending space since.
Bruce's extensive managerial experience as a skilled communicator, effective leader and driven business person who can spur company growth, maintain key operational procedures, create new processes and ensure day to day operational excellence.
Bruce holds an NMLS, FHA DE Chums # and NYS Real Estate License.
Ron Aghassi, CPA | CFO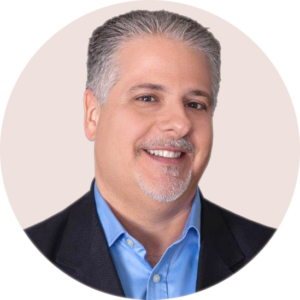 Ron Aghassi is a licensed Certified Public Accountant in New York State having worked in both public accounting and in private industry for the past 32 years. Mr. Aghassi has an extremely diversified background working in both the auditing and tax departments of various small to medium sized public accounting firms managing client accounts as well as serving as Retail Controller and Chief Financial Officer for two small to medium sized mortgage brokerage and banking entities. His hands-on approach with a high degree of quality and integrity, has made it possible for Mr. Aghassi to partner with all levels of the organizations he has worked for throughout his career.
Mr. Aghassi is a member of the American Institute of Certified Public Accountants, the New York State Society of Certified Public Accountants and has earned a Bachelor of Arts degree in Accounting at Queens College of the City University of New York in 1988.
Sharon Nachman | Director of Business Development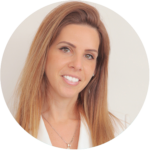 Mrs. Nachman brings nearly a decade of management experience to Bayport Funding and has become a crucial part of the Bayport team thanks to her exceptional customer service skills. Mrs. Nachman is often the first contact of Bayport's new clients, and her clever mind and amiable personality ensure that these clients receive a good first impression.
Prior to working at Bayport, Mrs. Nachman spent six years as the marketing manager for Bosch. She received a Bachelor of Arts in Marketing from the College of Management Academic Studies in Rishon LeZion, Israel.
Max Steinberg | Director – Asset & Loan Portfolio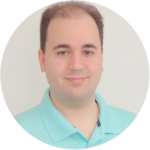 Mr. Steinberg has been with Bayport Funding for the past six years, and in that time has steadily risen to become a vital member of the Bayport team. With a sharp eye for detail and an innate ability to logically solve problems, Mr. Steinberg is responsible for all of Bayport's analytic reporting and is essential in ensuring the compliance of Bayport's entire loan portfolio.
Mr. Steinberg received a Bachelor of Arts in History from Boston University.
Harris Lukashok | Head of Origination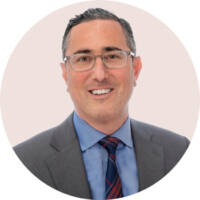 Harris Lukashok joins Bayport with over 15 years of experience in commercial real estate finance industry with focus on originating, structuring and executing loans on stabilized properties, redevelopment, pre-development and ground up construction. Mr. Lukashok served in loan origination roles at Ladder Capital and Bank of America, working on the origination of commercial real estate loans ranging from $2mm to $300mm. Most recently Mr. Lukashok led origination and capital raising efforts for Midnight Capital Partners, a private bridge lender formed in 2016 and continues in an advisory role.
Harris earned a Master of Science of Real Estate Development from Columbia University GSAPP and a Bachelor of Arts degree graduating Phi Betta Kappa from Binghamton University.
Nina Smalls-Toogood | In-House Counsel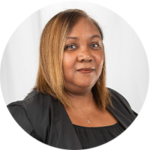 Nina joins Bayport with over 20 years experience in Real Estate, Lending and Transactional Law. She has been active in virtually all aspects of the real estate transaction from acquisition, sale, financing and development projects, representing consumers, corporate entities and lenders. She has previously recently served as in-house counsel for private and SBA lenders. She is also a certified mediator and considered a trusted advisor and an insightful and creative problem solver who is knowledgeable and easy to work with. Nina is admitted to NYS Bar and the Eastern District of NY and Member of BWE and Phi Alpha Delta Law Fraternity.