Bayport Funding COVID-19 safety protocols.   
COVID-19 Safety Protocols
At Bayport Funding, the health and safety of our clients, staff, and their families remains our highest priority.  Please note, all in-office meetings are by appointment only. We require all clients and employees to adhere to our preventive measures, including the following protocols of when someone should not be present in the Bayport Funding office:
If you are returning to New York State from a Restricted State or a country that the CDC has designated as having a moderate to high risk of COVID-19 transmission (an "At-Risk Country"), you may not be present in the Bayport offices for 14 days from the last day you were in a Restricted State or At-Risk Country, regardless of COVID-19 testing status and regardless if you are deemed an "essential worker" under the law.
Any client who (a) tests positive for COVID-19, (b) shows symptoms consistent with COVID-19, (c) has recently returned to New York from a Restricted State or an At-Risk Country, or (d) has been in close contact with someone to whom any of (a) through (d) applies must:

a. Notify our Office Administrator, Natalie Wang, immediately at natalie@bayportfunding.com or call (516) 441-5888, if the client, their family members, or guests have been in the Bayport offices within the last 14 days.
b. May not enter the Bayport office for a minimum of 14 days and only return to the office if they test negative for COVID-19 and are completely symptom-free (and ensure that family members and individuals with whom the person has been in close contact with adhere to the same protocols).

If any individual (client, employee, guest, etc.) who has been at the office (a) tests positive or (b) shows symptoms consistent with COVID-19, we will close the office and areas where the individual was present for 24-48 hours and conduct a full clean/disinfect of such areas. We will also ask that individual whether he or she came into close contact with any other guests or employees during their visit. Bayport will immediately initiate its' contact tracing protocols and notify all logged guests whom have visited our offices within a 14 day period and/or employees of such contact.
Why Bayport Funding?
KNOWLEDGE
We have a profound understanding of the market and know the industry well.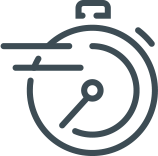 EFFICIENCY
We offer the most efficient execution in the industry with in-house underwriting.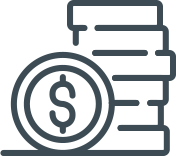 AVAILABILITY
We have the capital to fund your next deal in as little as 72 hours.